Revolutionize Your Menu with Drip Boards Digital Display
Welcome to the future of menu presentation with Drip Boards. In the fast-paced world of hospitality, standing out is key. Our digital menu display solution elevates your restaurant or café by transforming any Android TV into a vibrant, engaging, and easy-to-update menu. Say goodbye to static, printed menus and embrace a visually appealing, dynamic way to showcase your culinary offerings. With Drip Boards, updating your menu for daily specials, seasonal items, or price changes is just a few clicks away, ensuring your customers always have the latest information at their glance.
$5.99/month or $59.99/year

Horizontal and Vertical Layout

Unlimited Digital Announcements per Screen

Images (png, jpg, jpeg, png), Videos (mp4) and Web Pages

Free QR Code Menu Site

Works with Untappd Beer Menus

PosterMyWall Integration

Works with Android TV, Google Chromecast and Android Tablets.

No Ads! Only your content is displayed.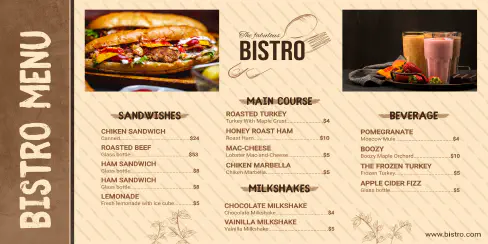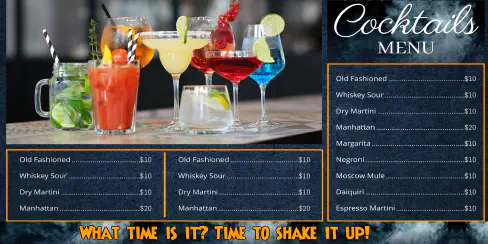 Dynamic Digital Menus
Transform the way your customers interact with your menu. Drip Boards brings your culinary creations to life through dynamic digital displays. With vibrant colors and crisp visuals, each dish is showcased in tantalizing detail, making every selection an irresistible invitation. It's not just a menu; it's a journey through your gastronomic offerings, designed to captivate and entice.
Beyond mere aesthetics, our digital menus are a leap into the future of dining experience. Update your offerings in real-time to highlight specials, seasonal items, or sold-out dishes. This flexibility ensures your guests are always informed and your staff can focus on delivering exceptional service, not managing menu inconsistencies.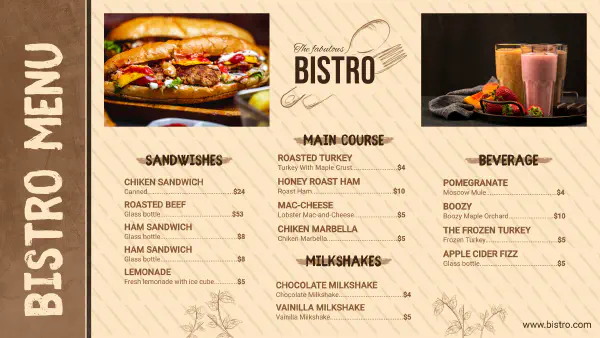 Effortless Management and Instant Updates
The power of Drip Boards lies in its simplicity. Our user-friendly interface allows for quick and painless updates to your digital menu. Whether you're adding a new dish, adjusting prices, or changing descriptions, these updates are reflected instantly on your displays. It's time-saving and efficient, allowing you to adapt to the fast-paced nature of the restaurant industry effortlessly.
Seasonal menu changes, daily specials, or last-minute modifications are no longer a logistical challenge. With a few clicks, your digital menu reflects the latest offerings, keeping your service seamless and professional. This ease of management means your team spends less time on administrative tasks and more time creating memorable dining experiences for your guests.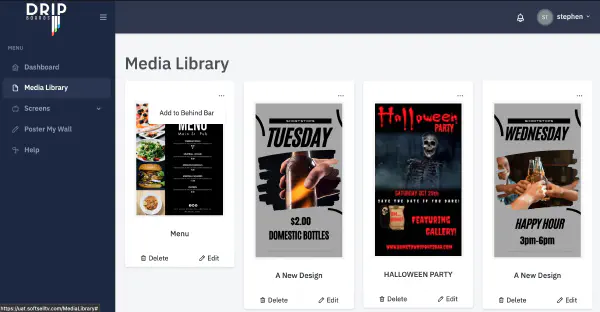 Engage and Entertain: The Interactive Dining Experience
Drip Boards isn't just about displaying your menu; it's about creating an interactive experience for your patrons. Engage your customers with rich media content like videos of chefs in action, the story behind your signature dishes, or visuals of your sourcing practices. This interactive approach not only entertains but also builds a deeper connection between your brand and your diners.
Utilize our platform to run promotional content, feature customer reviews, or announce upcoming events. This engagement goes beyond the traditional dining experience, making your establishment a place where customers don't just dine; they interact, learn, and become a part of your restaurant's community.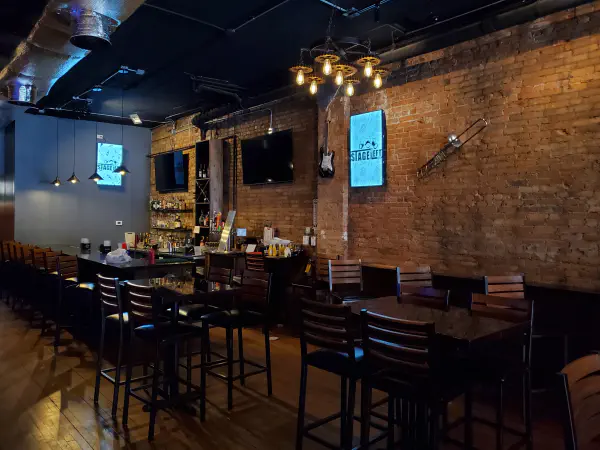 Ready to Transform Your Menu Experience?
Join the digital signage revolution today with Drip Boards. Sign up now for your free trial and start captivating your customers like never before!
Enhance Customer Engagement with Free QR Code Menus
Expand your customer's dining experience with Drip Boards' innovative QR Code Menu feature. We understand the power of an interactive dining experience, which is why alongside our captivating digital menu boards, we offer a complimentary QR Code Menu. Patrons can simply scan the QR code to access a mobile-friendly version of your menu, complete with all the enticing images and descriptions featured on your digital display. This added layer of interaction allows guests to explore your menu at their own pace, diving deeper into your dishes with just a tap on their smartphones. It's a perfect blend of convenience and engagement, enhancing their overall dining experience while ensuring accessibility for all.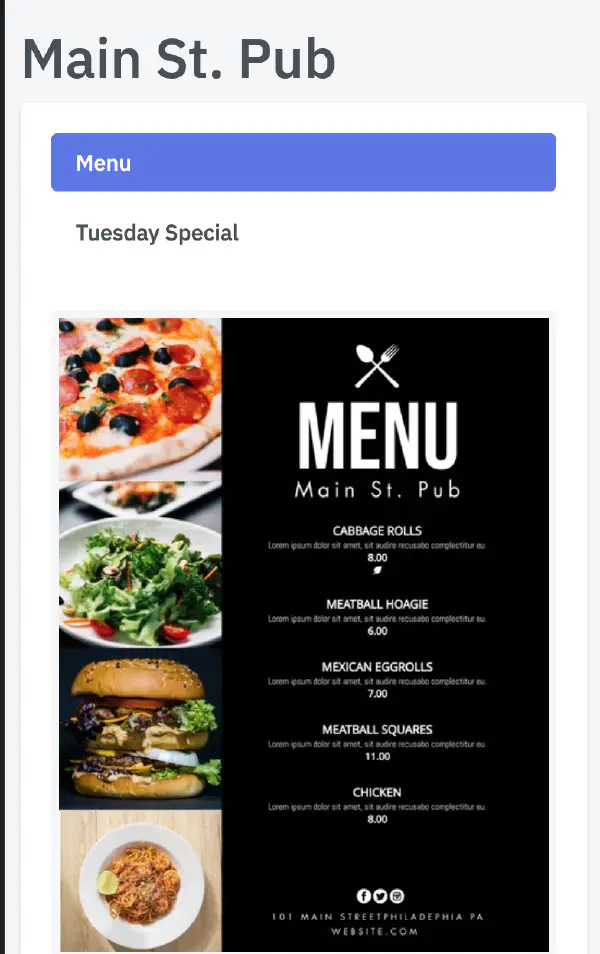 Built Upon Experience
We saw how expensive and unintuitive most digital signage solutions were so we built our own. For over 4 years we have been iterating and perfecting the Drip Boards platform from our own experience using it to manage digital menu screens in bars and restaurants throughout Chicago. Now, we're opening it up to everyone.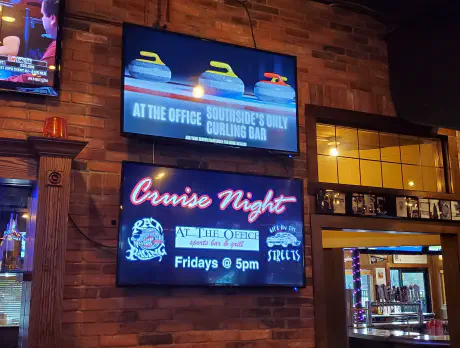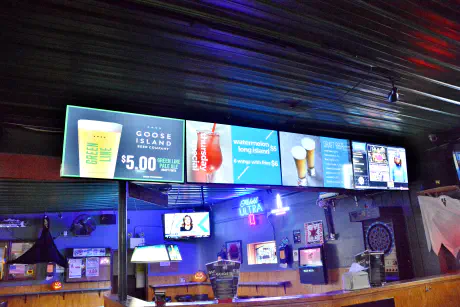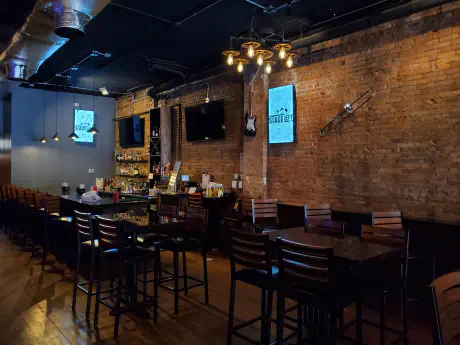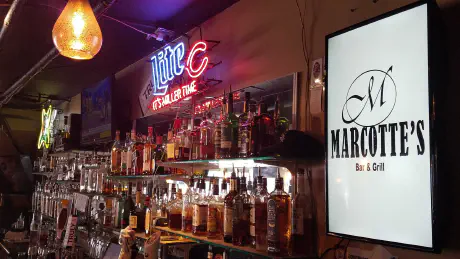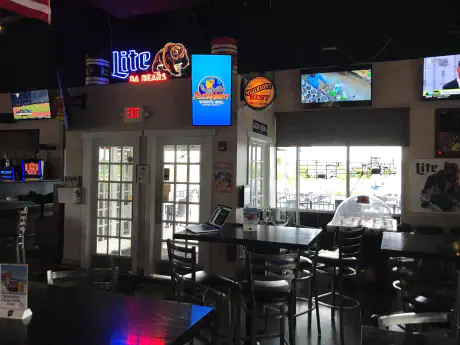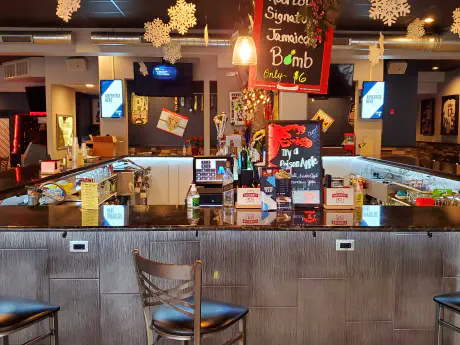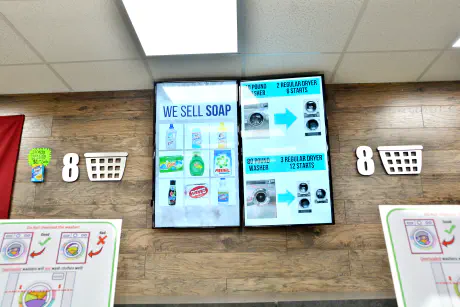 Your first screen comes with a 30 day free trial.
We want to you be 100% satisfied with Drip Boards so we are offing 30 days free on your first screen subscription. We are confindent you'll love Drip Boards that we make it simple to cancel your screen subscription at any time. No multiple menus to dig into or people to email, just two clicks and done.
- So affordable you can't pass this up
- Save money, buy annually.
All plans include:
Horizontal and Vertical Layout

Unlimited Image Slides

Unlimited Video Slides

Unlimited Webpage Slides

PosterMyWall Integration