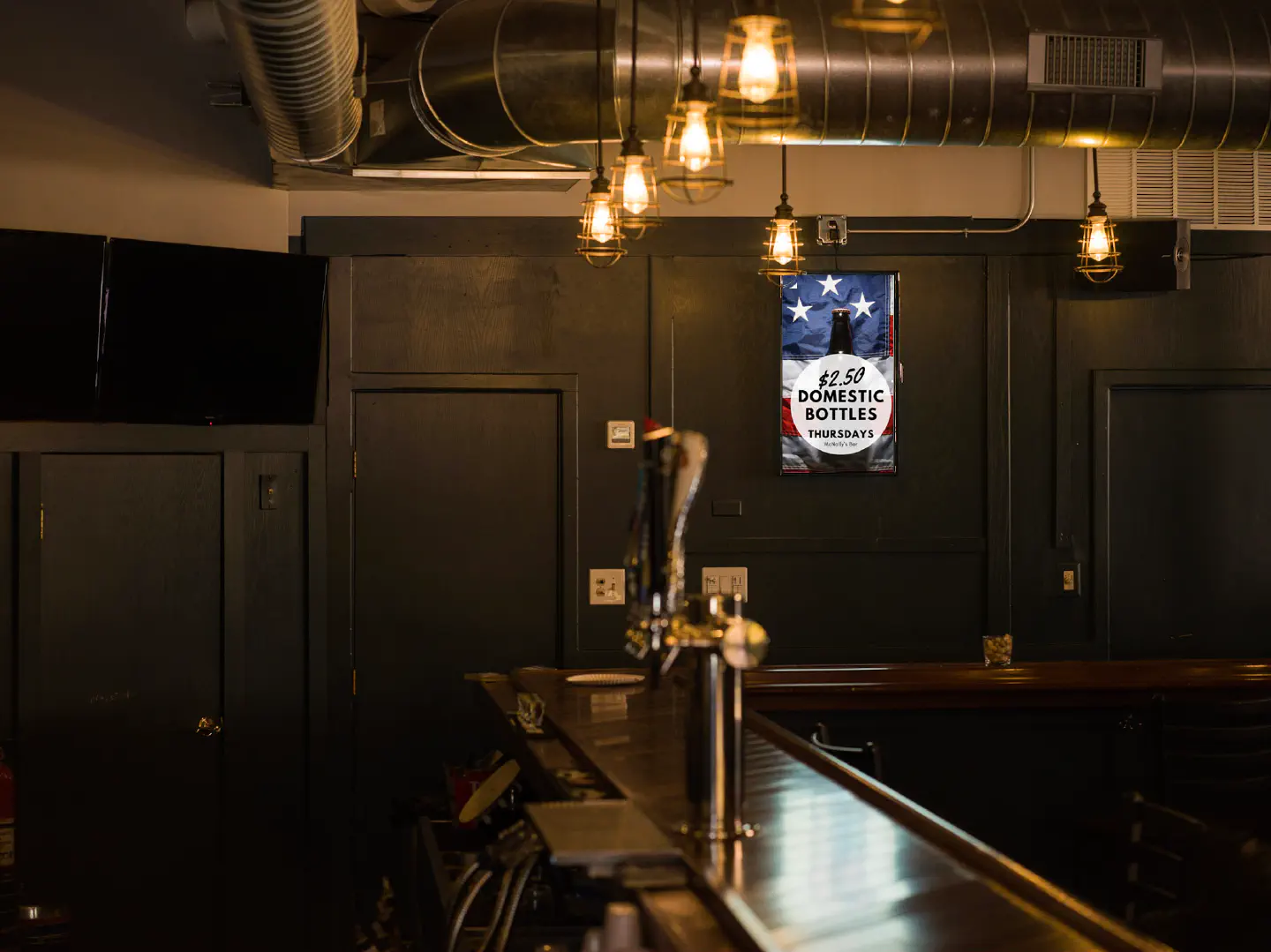 Packed With Features Yet Surprisingly Affordable
Drip Board is a simple, easy to use, web-based digital board management system. It's packed with features to help you manage your board and keep your customers informed. Best of all, at $5.99/month its the one of the most affordable digital board management systems on the market.
PosterMyWall Integration
PosterMyWall customers can easily add their designs, both images and videos, to their Drip Boards media library with a single click. The editor is built right into Drip Boards so you never have to leave our site to make edits to your designs. Select from thousands of digital signage templates. Try PosterMyWall today!
Simple Digital Menus
Each screen subscription comes with it's own QR code you can download, print out and place on your tables. Select which slides you want to show on your drip boards menu site and you're done. Easy, right?
Check Out All The Features Yourself
With our 30 day free trial you'll have plenty of time to try Drip Boards and see all the great features it offers.
- Full access to all Drip Boards features
- No long-term commitments
- Cancel anytime
- 30 Day Free Trial
- Save nearly 20% compared to monthly billing
- Enjoy uninterrupted service year-round
- One-time annual payment for convenience
- 30 Day Free Trial
All plans include:
Unlimited Image Slides
(png, jpg, jpeg, webp)
Unlimited Video Slides
(mp4)

Unlimited Webpage Slides

Free QR Code Menu Site

No Ads! Only your content is displayed.

PosterMyWall Integration